Interview with Mr Mario Muscat, Chairman of Ozo Group, market leader in the hospitality and services industry.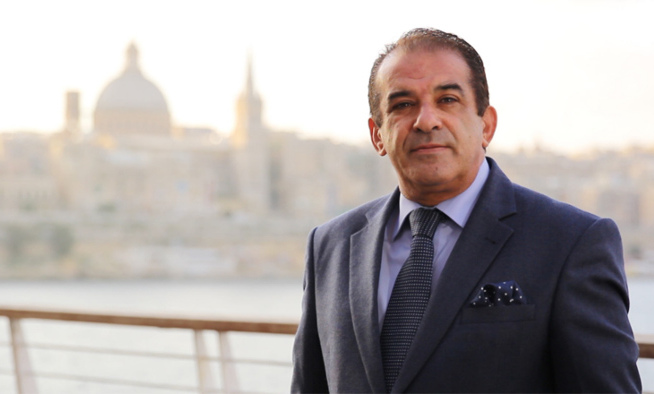 Please describe the identity, history and values that underpin your company.
Our company, which at present employs 3,700 people, was founded in a bedroom some 21 years ago. Back then it was called OzoSystems and it specialised in carpet and upholstery cleaning. Today it has become a group of companies with various subsidiaries, including OzoMalta and OzoGozo (which have working relations with 95% of the hotels in Malta and Gozo), OzoSecurity (which provides fully-trained security personnel) and OzoCare (which provides fully-qualified carers for the elderly and people living with disabilities). Although the company has grown a lot, our ethos has remained unchanged: caring for people. And by that we don't just mean our clients, whom we value very much, we also mean our employees. After all, they are our brand ambassadors and represent us wherever they go. They have been invaluable for our growth, and we're certain they'll prove invaluable for our growth in the future too.
What is the USP for your products/services and what are the reasons for their success?
By continually investing in our employees, we have assembled one of Malta's most professional workforces. Through training at our very own OzoAcademy, which trains each and every employee in customer care before allowing them to specialise in their particular area (be it industrial cleaning, Care Giving, food preparation, or security, to name a few), we are certain that our workers are ready to deliver whenever they are called to do so. As a company, we also believe in doing our own market research to ensure that we are always one step ahead when it comes to machinery, practices and services.
What are your growth strategies, challenges and vision for the future?
Our biggest challenges are undoubtedly that we've reached maximum national capacity, and that because Malta enjoys one of the lowest unemployment rates in the EU, finding human resources has become quite a challenge. Our vision for the company is to make it international, starting with Europe - Hungary, the UK and Italy being the first three markets to be earmarked. We are also part of the ELITE London Stock Exchange Group and look forward to hopefully being listed on the London Stock Exchange once our two-year training period comes to an end.
How far does the company consider innovation a strategy for growth?
This has always been a priority for us, and it remains so to this day. In 2014, through OzoAcademy, we introduced the first private school for hospitality & Health Care to the islands. Meanwhile, in 2004, we were the first company to bring the chewing-gum removal system to Malta, changing the way public and historical places are cleaned. As a company, we believe in taking risks and going further than we are expected to. After all, to be the best, you always have to be better. But we also believe in innovation when it comes to our workforce and our new centre, which will be the result of a €2-million investment, will provide one of the first, free child-care centres for the employees of a privately-owned company on the islands.
What does "business internationalisation" mean for you today? Exports, outsourcing, partnership, or a combination of these?
Since we are currently not in the business of exporting, I would say that outsourcing and partnerships are our way of internationalising our business. Just recently we had some Italian guests in Malta to discuss potential partnerships with them in Italy, and we already have numerous partnerships with companies abroad that help us meet demands locally. As well as allowing us to go further for our clients and offer our employees experiences that wouldn't otherwise be possible, these partnerships are a channel through which the company can access the international market – currently European, to be precise. One company we have worked incredibly well with is Caremark, which provides personal and professional homecare systems. Although this is technically a franchise, Caremark takes the relationship seriously, which ensures that our clients always get the best possible service.
What are your most important markets today? And what markets are you looking at with greater interest in the medium to long term?
Our main market is still Malta, where we now have the largest workforce of any local company. But, as I said before, we are currently working to enter the Hungarian, British and Italian markets. Our core business is hospitality, and we have always believed in solidifying our core before attempting anything else. For the time being we are working on entering into partnerships with companies that have contacts but are lacking in expertise. Even so, we don't want to rush; we would rather take it slow and be successful!
What was the most important project or time for your company and for consolidating it?
It's very difficult to pinpoint one important project or achievement… Each of them has helped us become the company we are today. Nevertheless, we are incredibly proud to have approached a workers' union on the island as a company, and asked it to take our employees under its wing. The happiness of our employees is – in part – our responsibility, and we're always looking at ways to make them feel safer and happier in their jobs. Moreover, through the OzoAcademy, we help our employees advance in their career by giving them the tools to establish a clear career path for themselves. As well as helping our employees, it also helps us diversify our business and achieve growth objectives. As a business, however, being listed as one of the 1,000 Companies to Inspire Europe in 2016 was a real accolade!
What does it mean for you to be part of the Elite Growth project?
It's incredible! In addition to its objective, which is to get companies listed on the London Stock Exchange, ELITE is wonderful for networking, providing opportunities and even setting up relationships with other companies. We're also extremely proud of being the first ever Maltese company to be part of ELITE! The most important thing for us, however, is that it allows us to re-evaluate our procedures and choices… All too often, when you're in a family business, you have the same perspective as the older generations, which can hinder proper growth and progress. It has also been an interesting experience to realise that most companies have similar problems, and that we can help each other to solve them and move forward.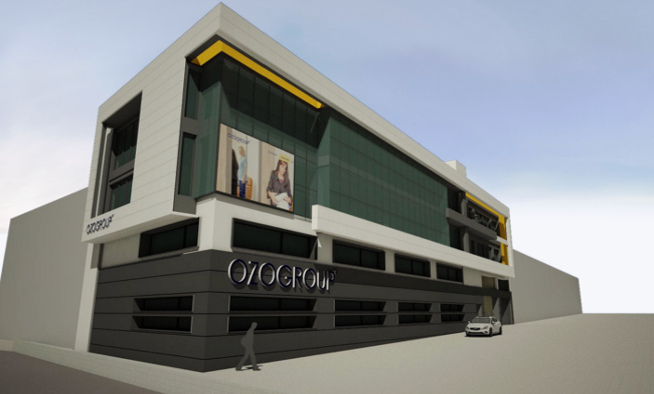 Would you tell your Inspiring Story?