Interview with Ignacio Villaseca, CEO of Teldat, a company that manufactures and sells advanced internet working platforms for corporate environments worldwide.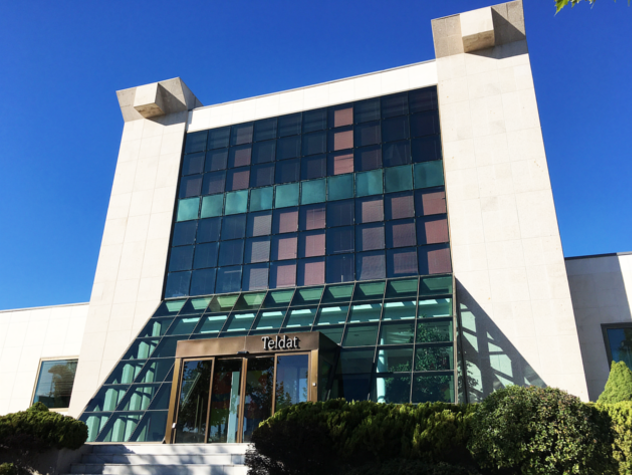 Please describe the identity, history and values that underpin your company.
Teldat has its roots in academia and was founded in the 1980s by a group of engineers aiming to apply the latest technology to the emerging packet-switching networks. Right from the start, Teldat has focused on corporate customers - the only potential users for this type of technology and service - so using our products was mission critical to them. There was early demand for rigorous design, quality and a highly customer-oriented service, and for over 30 years we have retained most of our initial customers from those early years. Since then, Teldat has preserved its original technology-driven identity and is one of very few brands in the world to have survived several major shifts in the enterprise communications industry (X.25, ATM, IP, Cloud and SD-WAN). Our portfolio of internally-designed products has enabled us to compete head-to-head with a variety of global leaders to ride every successive technology wave, while maintaining a stable financial trajectory.
What is the USP for your products/services and what are the reasons for their success?
Teldat provides the enterprise market with a compelling software-defined WAN solution that fully responds to the modern paradigm of enterprise networking: application-oriented cloud-defined networks, access technology, supplier freedom, zero-touch provisioning and full cloud information and diagnostics on application performance and user experience. This modern approach is combined with a full migration path from existing routing technology to future 'software defined' networking, with gradual customer-adaptable schemes and highly competitive and flexible pricing schemes that allow customers to buy networking technology as a product or as a service.
What are your growth strategies, challenges and vision for the future?
After more than 15 years of relative stability, networking technology is now experiencing a period of disruptive change. This represents a window of opportunity of less than three years for all players, new and existing, to establish their position in the future industry configuration. Teldat has previous experience in successful repositioning, and the main challenges this time are having a greater global ambition, much faster reaction to customer feedback, and much more openness to external cooperation at all levels of the value chain. Teldat has the appropriate size, experience and financial flexibility to aspire to becoming a relevant global player in the enterprise cloud networking arena.
How far does the company consider innovation a strategy for growth?
Innovation is a key strategic element in reshaping the company's entire value chain: obviously in the state-of-the-art technology this gives our products, but also in the way in which customers consume networking solutions, which is changing significantly, now more than ever, allowing for new models for connecting products to third-party cloud solutions, new designs for delivery logistics, and new ways of reaching end users. We work hard, making full use of our 30 years' experience in the market and daily customer interaction to select the right disruptive changes to adopt as major drivers for our future success.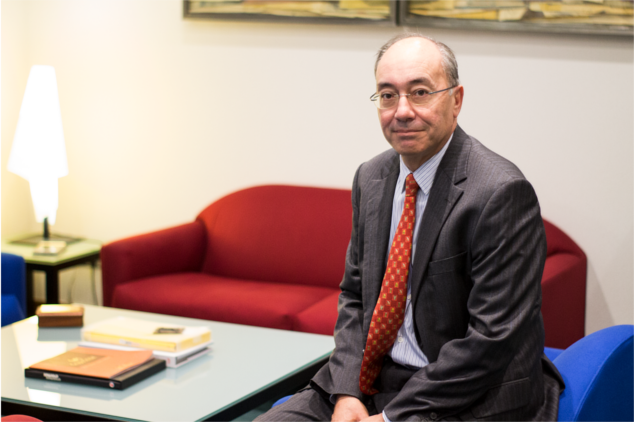 Ignacio Villaseca, CEO of Teldat
What does "business internationalisation" mean for you today? Exports, outsourcing, partnership, or a combination of these?
As I said earlier, I would emphasise the importance of selecting the most appropriate ecosystem for international growth, particularly in greenfield markets. Go-to-market speed, the cost of covering new markets and the value proposition can be optimised if you can find the right partners.
What are your most important markets today? And what markets are you looking at with greater interest in the medium to long term?
Teldat has a consolidated position in Western Europe and Latin America. This footprint offers excellent growth potential for the new product and service offering by taking advantage of the existing distribution network. In addition, cloud-enabled solutions allow for fast geographic expansion with much better scalability than in the past; a plan to expand our network of business partners and alliances in selected Asian, US and African markets is in place, with the aim of becoming a global player. Greenfield geographies are projected to constitute at least 30% of the group's sales within three years. In order to meet this objective we need to make major efforts to innovate in ecosystem generation, which represents a major challenge: cloud technology and the digitalisation of business is changing pre-existing industry borders and opening up possibilities for innovation in partners programmes, alliances and go-to-market schemes, which is one of the key targets of our globalisation plan.
What was the most important project or time for your company and for consolidating it?
It´s difficult to highlight one single project from such a long history. We are particularly grateful to and proud of our early customers who adopted the various generations of products and technologies that have been instrumental in making us competitive. Most of them are still our major source of inspiration.
What does it mean for you to be part of the Elite Growth project?
Having the chance to work with Elite Growth is a unique opportunity to continue the successful expansion path on which we started out years ago. This path has transformed us from a local company into a multinational. Elite is a great platform to be part of; an international ecosystem that supports and promotes innovation, entrepreneurialism and growth.
Would you tell your Inspiring Story?